WARNING: The User Quiz Editor is gonna be shut down in February 2023
Create your own
AirConsole Quiz


and challenge your audience START NOW
1. Login with your Google Account
2. Create a quiz and add questions
4. Have a blast challenging other people with your quiz!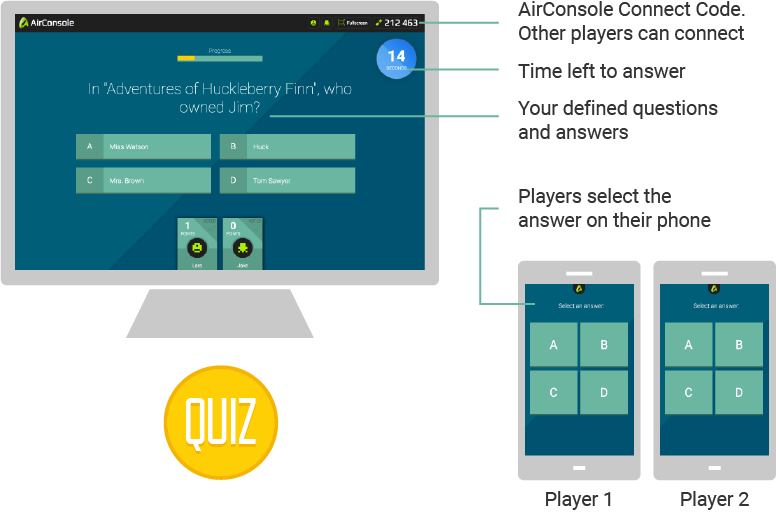 AirConsole.com is an online entertainment system which turns your smartphone into a controller and your screen into the console.

The AirConsole Quiz Game runs on your screen - your smartphones are used to select an answer.
No questions limit
Supports 1 - 32 players
No app download or
installation required
Works with Android, iOS
and Windows Phone

For friends: A personal birthday quiz
Why not make a personal quiz about one of your best friends? Ask personal questions which guests have to answer. Let's see who knows your friend best!
Education: For school or university
For teachers or students, make a quiz to prepare for your next test.
For fans!
Who knows your favorite actor, soccer club or musician the best? Dedicate a quiz entirely about one of your favorite heros.
A quiz about your company
Make a fun facts quiz about your company or colleagues. Who talks the most in a meeting?
CREATE A QUIZ